edit page
basic settings
display pole figure plots with RD on top and ND west
Set up
consider cubic crystal symmetry
The orientation dependence of the Taylor factor
The following code reproduces Fig. 5 of the paper of Bunge, H. J. (1970). Some applications of the Taylor theory of polycrystal plasticity. Kristall Und Technik, 5(1), 145-175. http://doi.org/10.1002/crat.19700050112

The orientation dependence of the spin
Compare Fig. 8 of the above paper

Display the crystallographic spin in sigma sections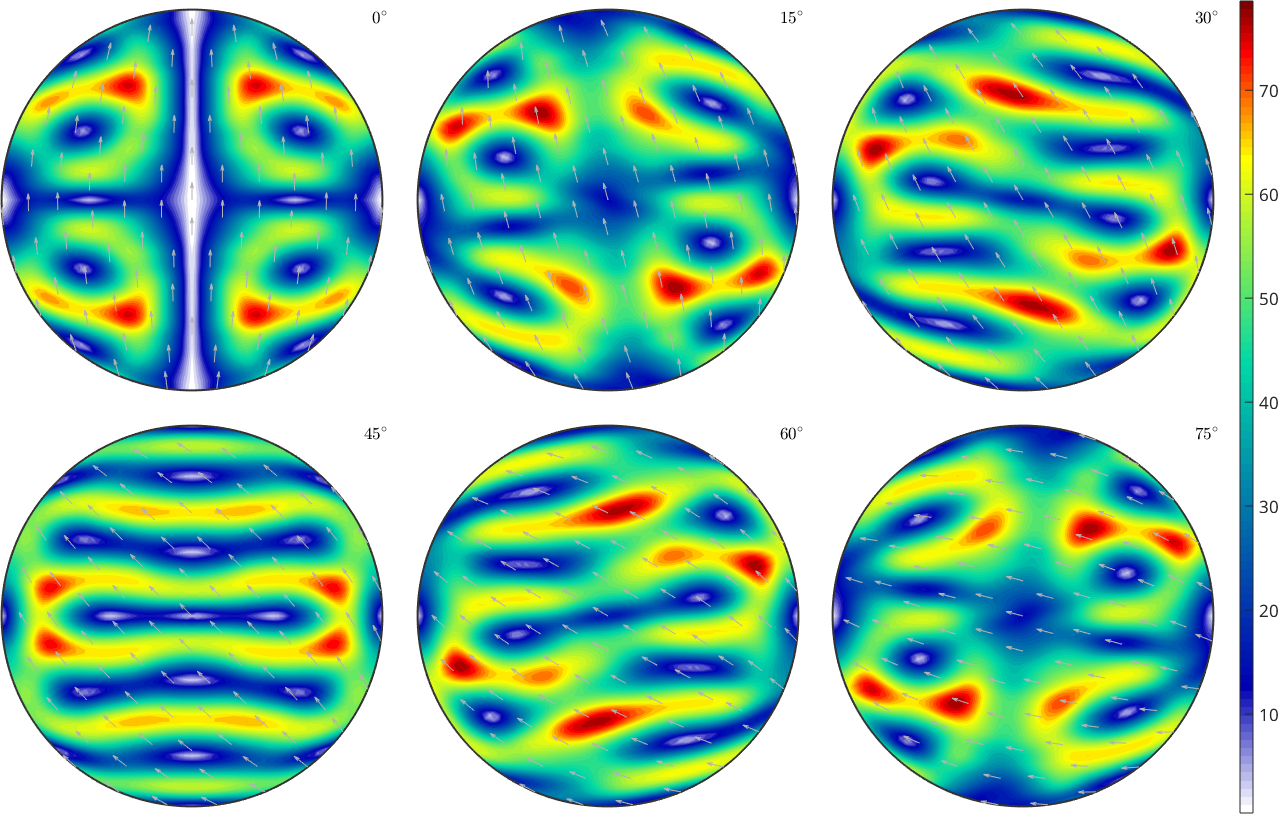 Most active slip direction
Next we consider a real world data set.
Next we apply the Taylor model to each grain of our data set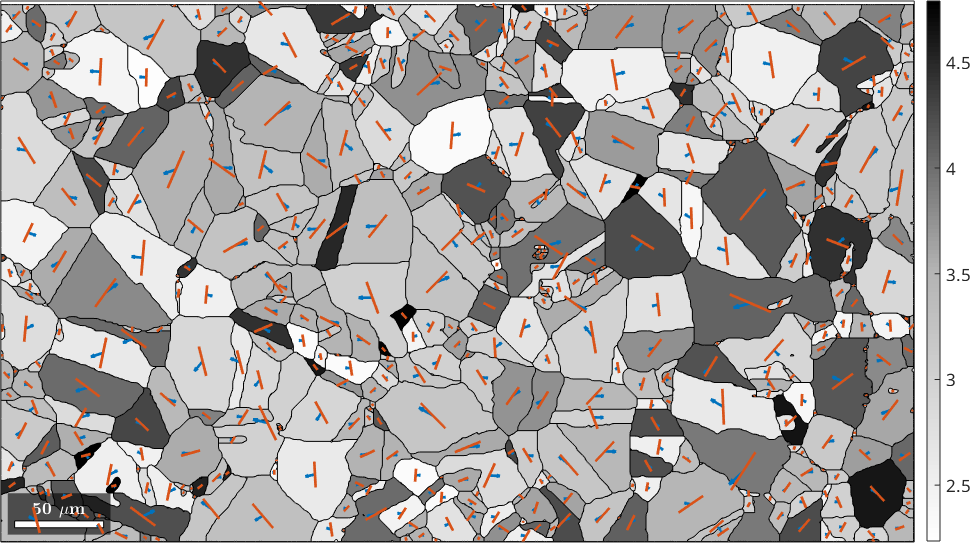 plot the most active slip directions observe that they point all towards the lower hemisphere - why? they do change if q is changed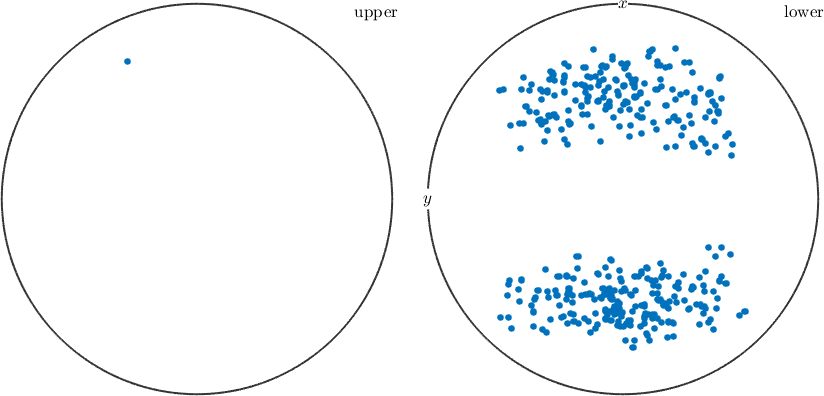 Texture evolution during rolling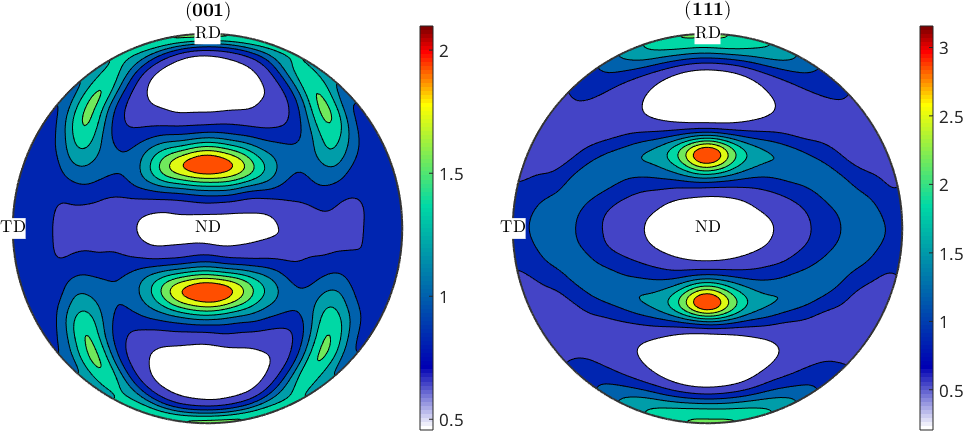 restore MTEX preferences
Inverse Taylor
Use with care!