edit page
basic settings
display pole figure plots with RD on top and ND west
Set up
consider cubic crystal symmetry
The orientation dependence of the Taylor factor
For a fixed strain tensor epsilon and slip systems sS the Taylor factor

Lets precompute the Taylor factor as SO3Fun and the spin tensor as SO3VectorField. Hence we can evaluate them very fast for several times in mush more orientations.

The orientation dependence of the spin
Compare Fig. 8 of the above paper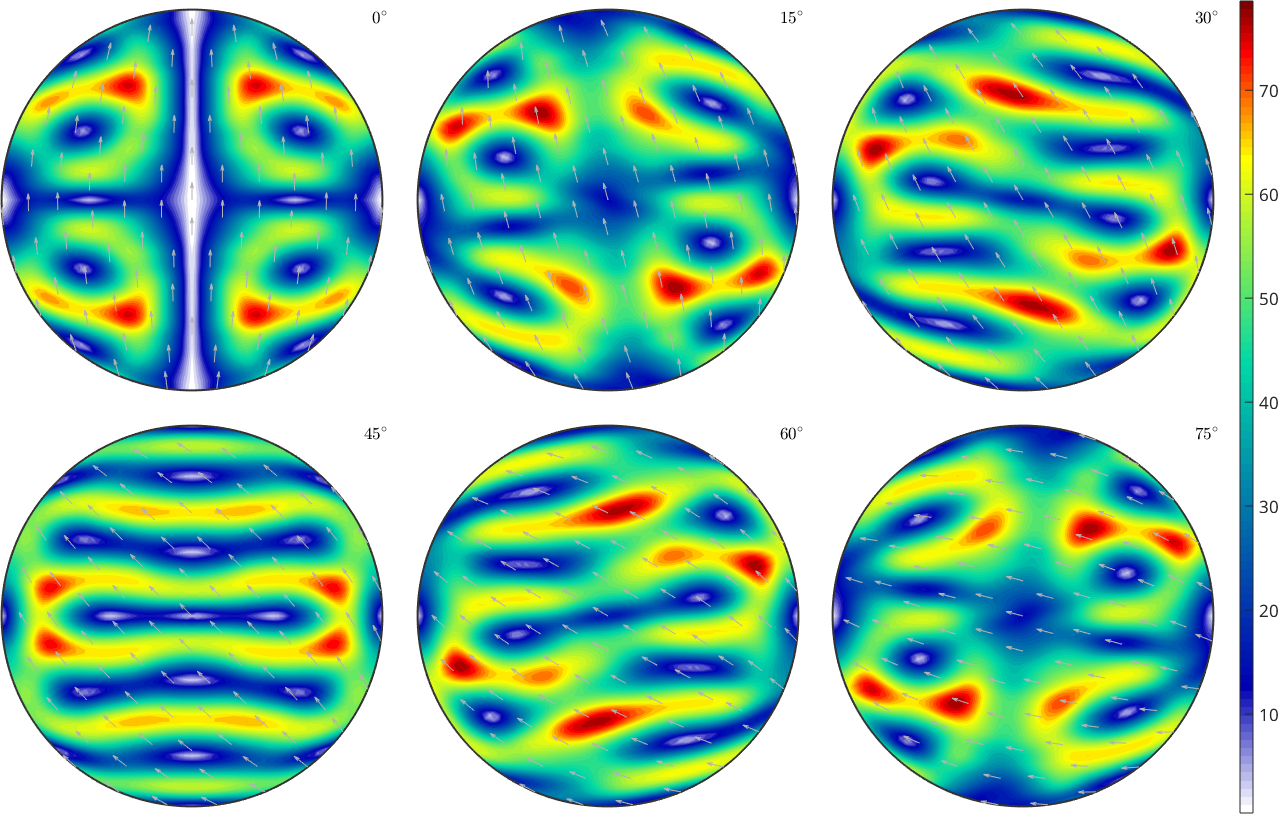 Display the crystallographic spin in sigma sections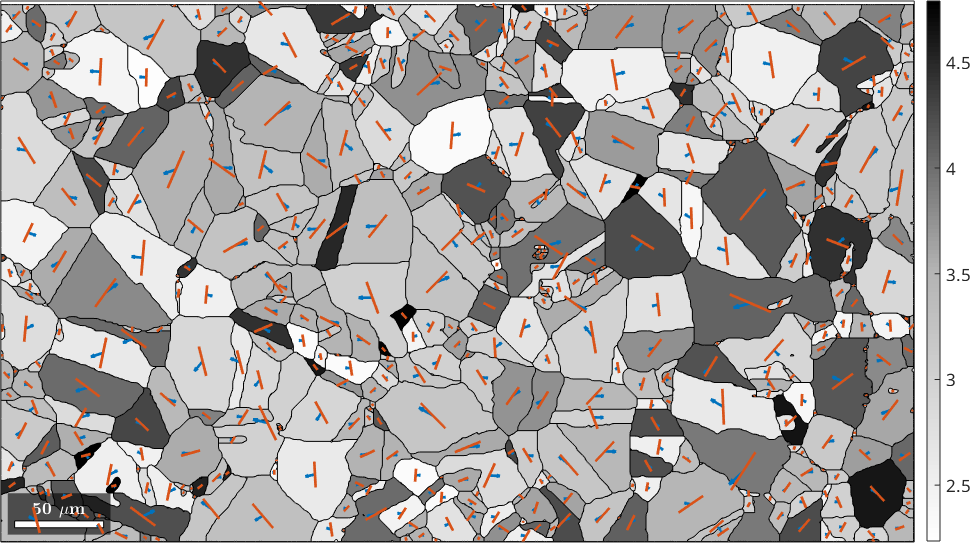 Most active slip direction
Next we consider a real world data set.
Next we apply the Taylor model to each grain of our data set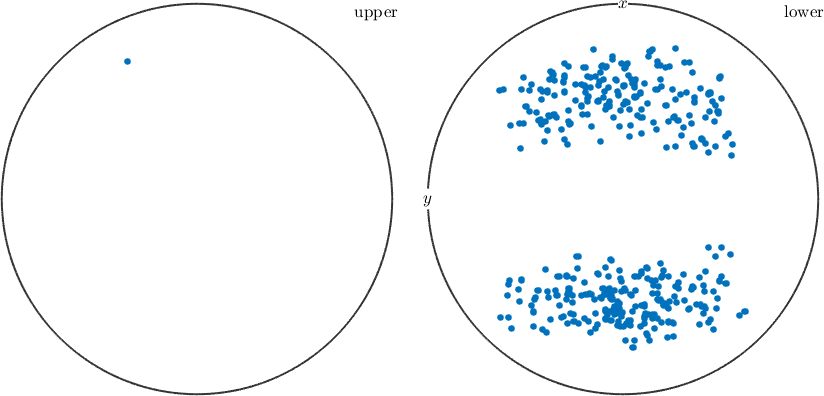 plot the most active slip directions observe that they point all towards the lower hemisphere - why? they do change if q is changed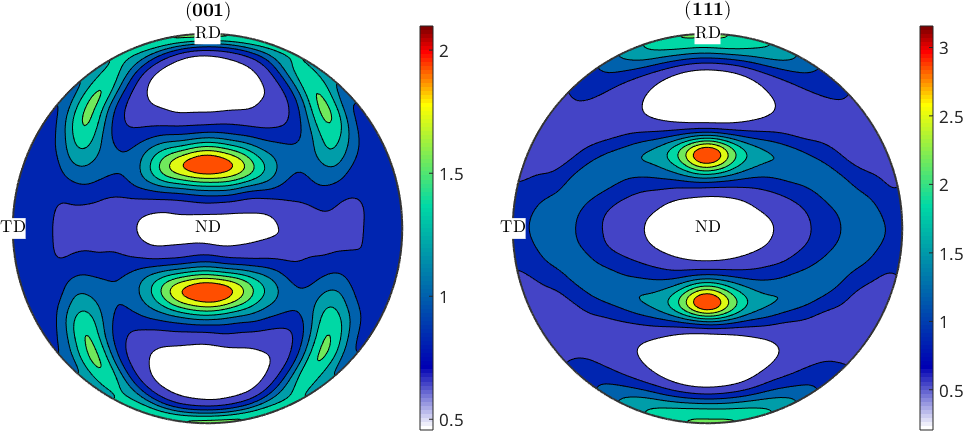 Texture evolution during rolling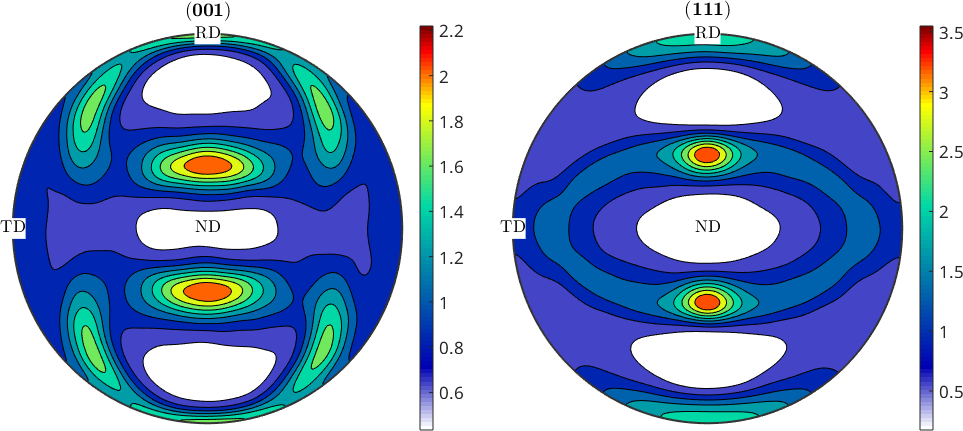 restore MTEX preferences
Inverse Taylor
Use with care!