edit page
In this section we consider the analysis of CSL boundaries. Therefore lets start by importing some Iron data and reconstructing the grain structure.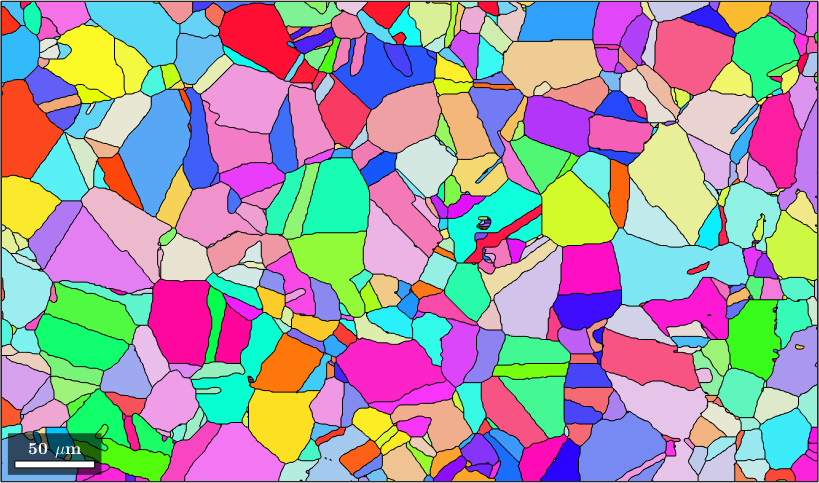 Next we plot image quality as it makes the grain boundaries visible. and overlay it with the orientation map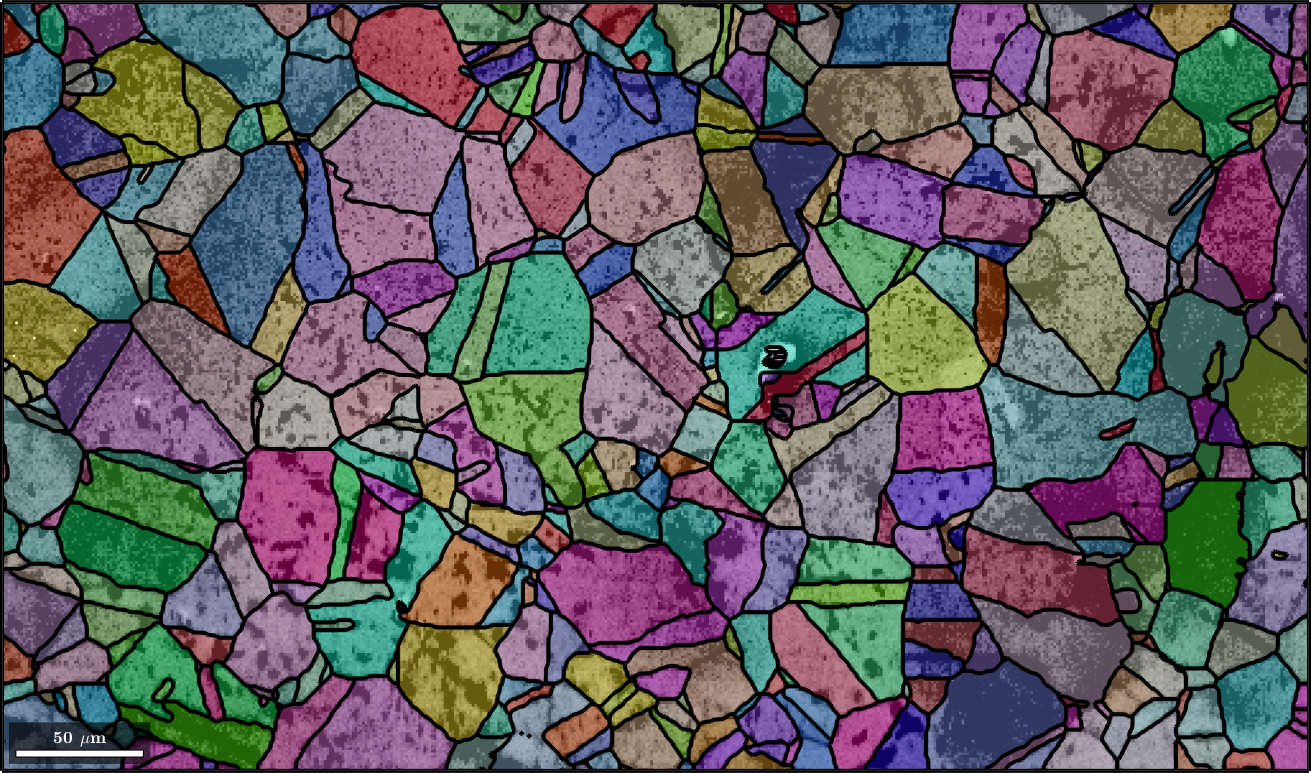 Detecting CSL Boundaries
In order to detect CSL boundaries within the data set we first restrict the grain boundaries to iron to iron phase transitions and check then the boundary misorientations to be a CSL(3) misorientation with threshold of 3 degree.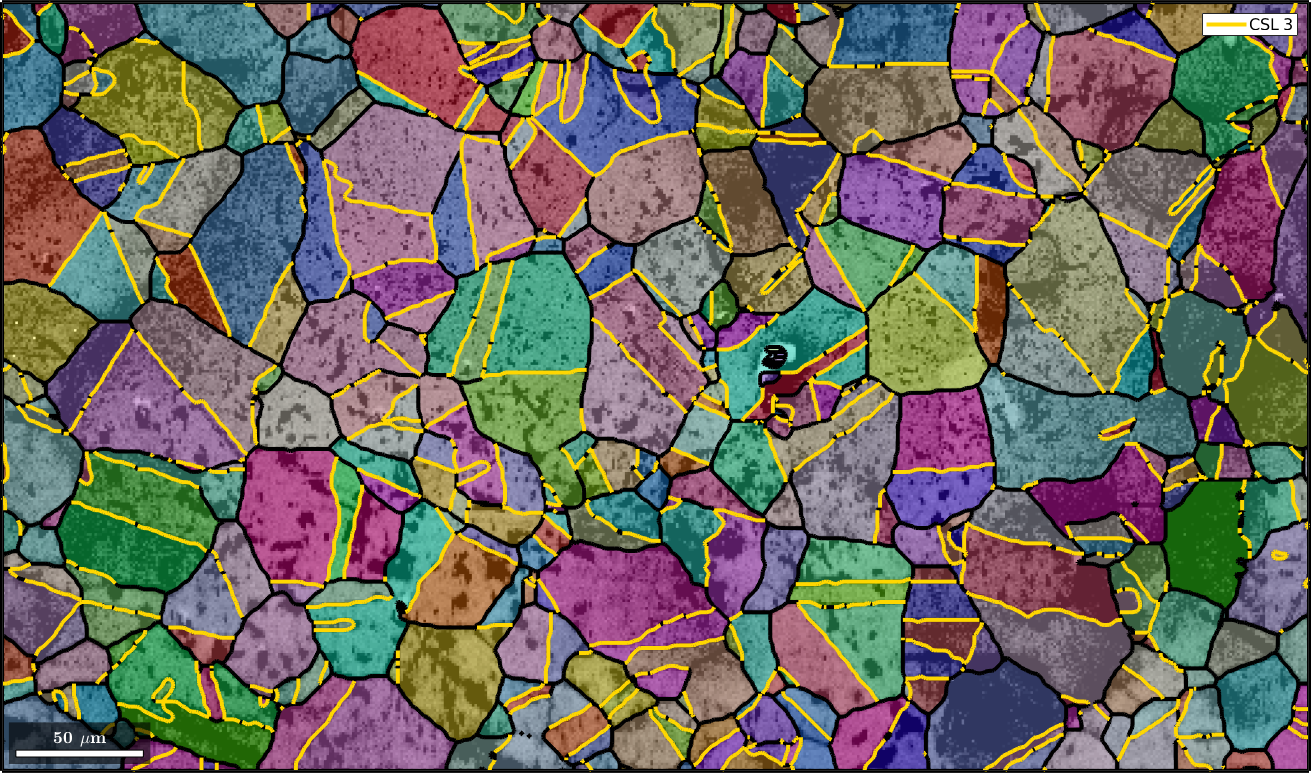 Mark triple points
Next we want to mark all triple points with at least 2 CSL boundaries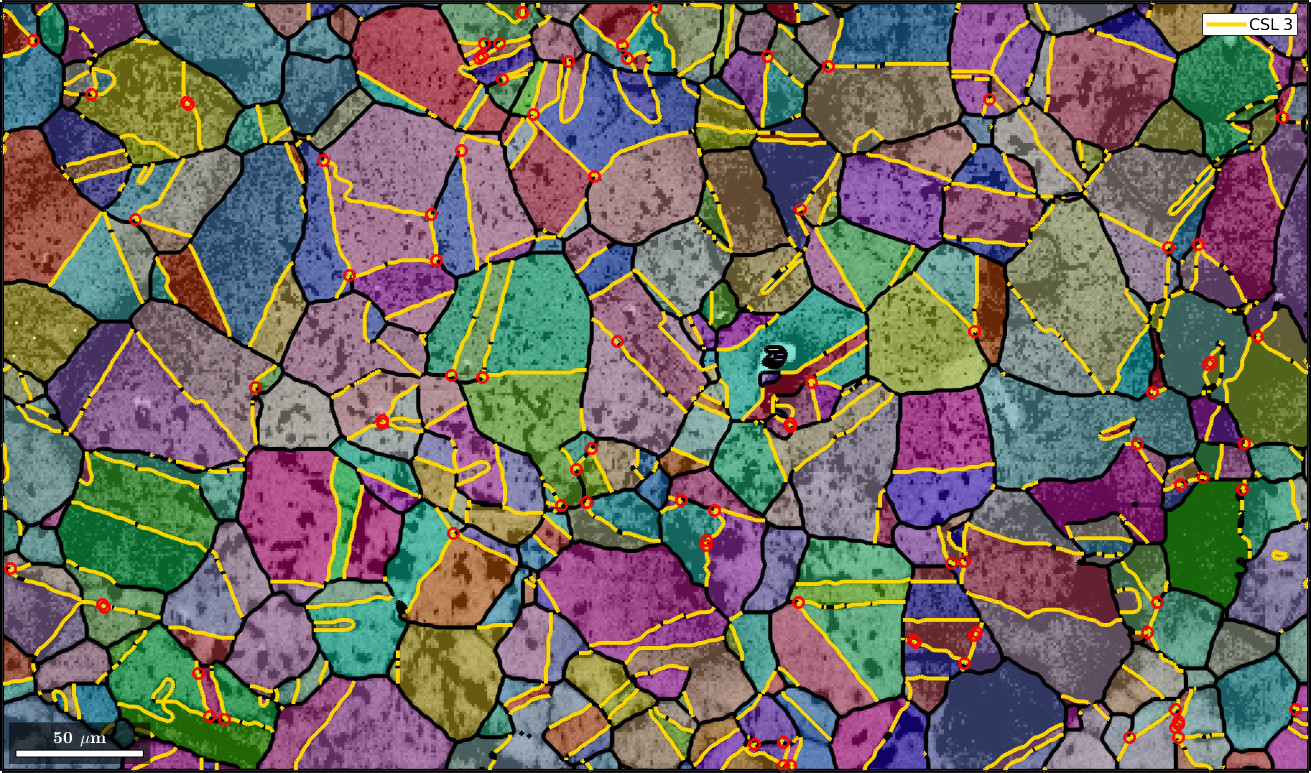 Merging grains with common CSL(3) boundary
Next we merge all grains together which have a common CSL(3) boundary. This is done with the command merge.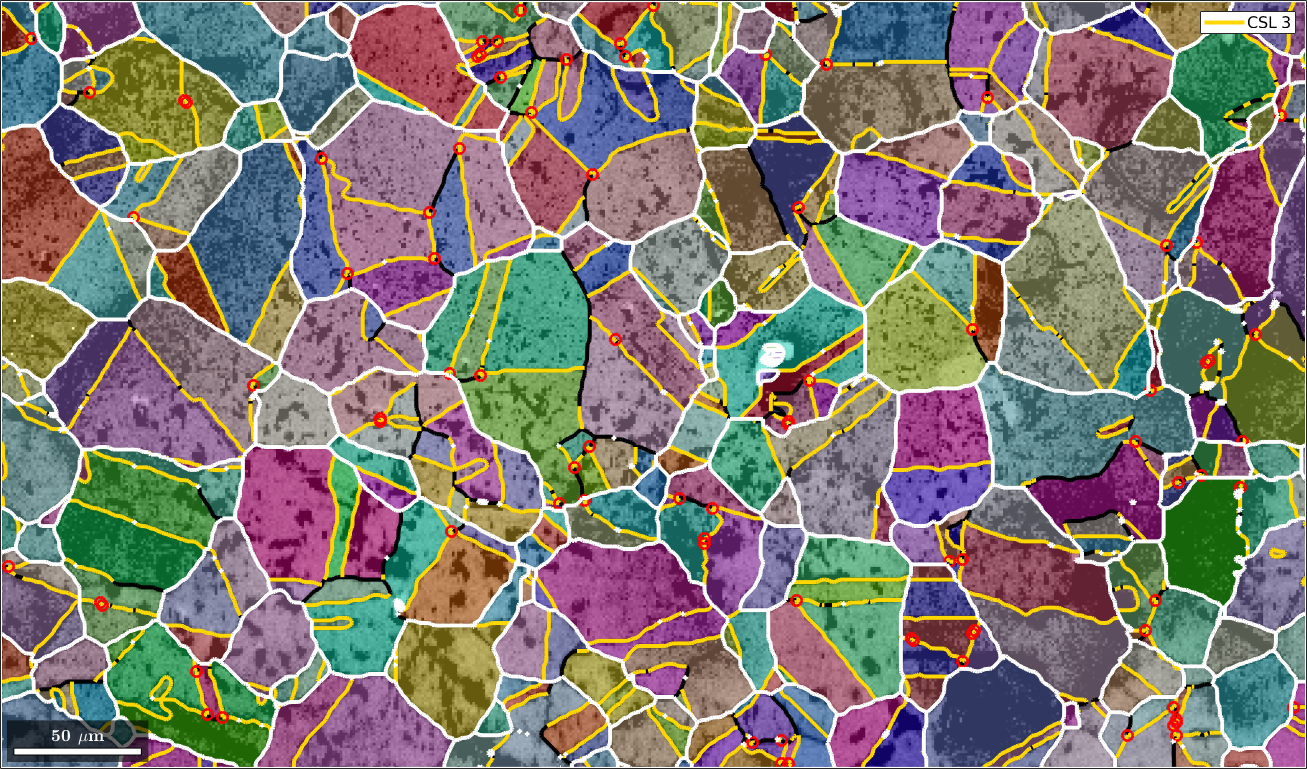 Finaly, we check for all other types of CSL boundaries and overlay them with our plot.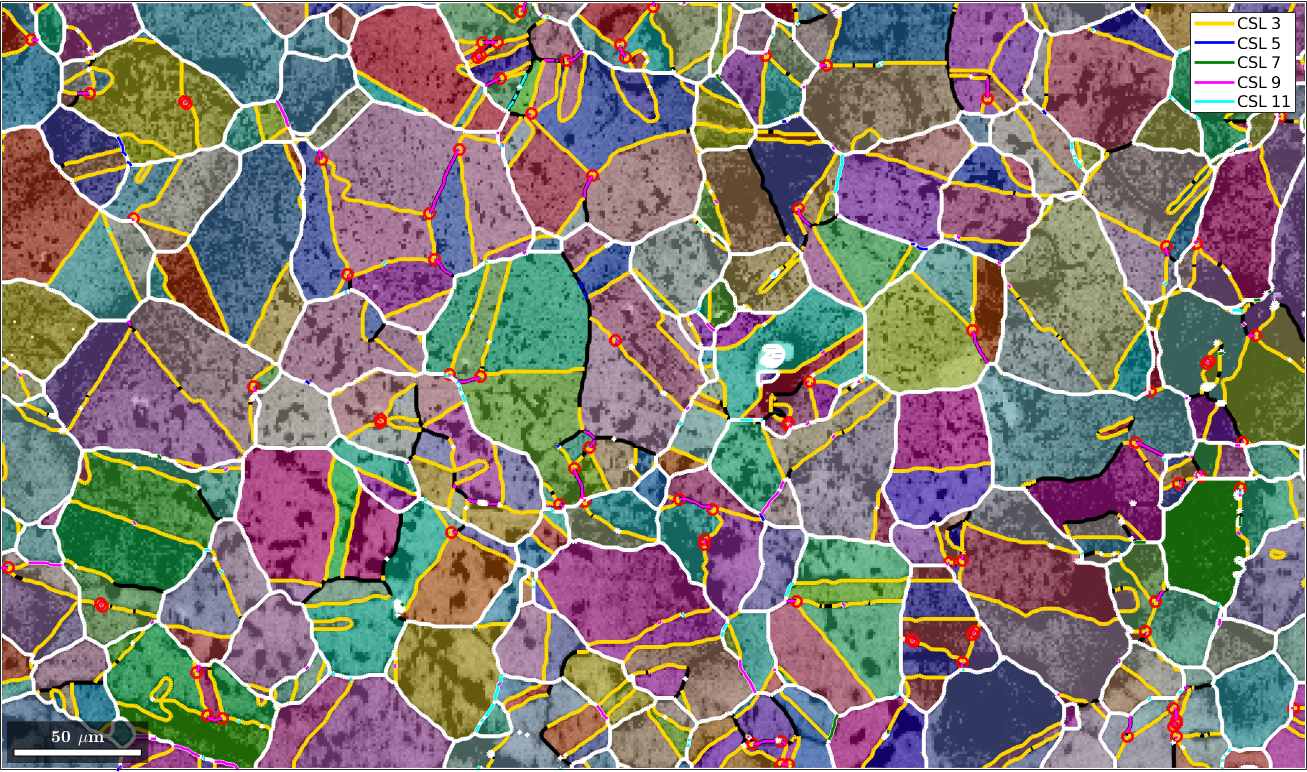 Misorientations in the 3d fundamental zone
We can also look at the boundary misorienations in the 3 dimensional fundamental orientation zone.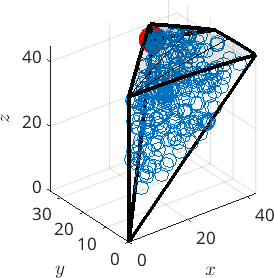 Analyzing the misorientation distribution function
In order to analyze more quantitatively the boundary misorientation distribution we can compute the so called misorientation distribution function. The option antipodal is applied since we want to identify mori and inv(mori).
Next we can visualize the misorientation distribution function in axis angle sections.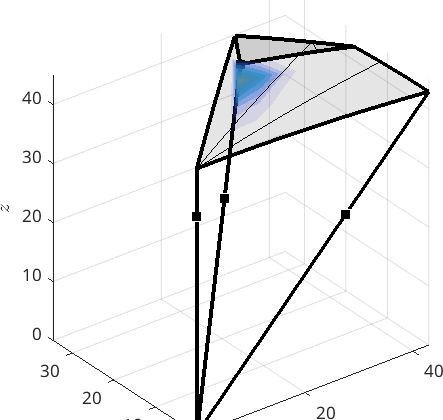 The MDF can be now used to compute prefered misorientations
and their volumes in percent
or to plot the MDF along certain fibres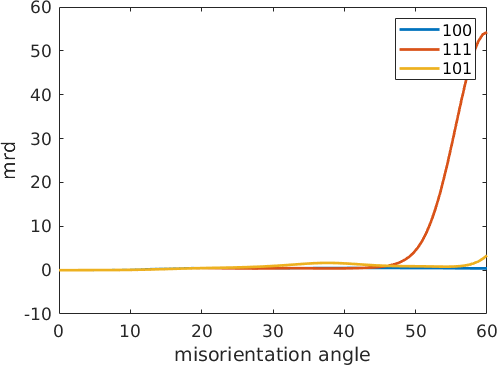 or to evaluate it in an misorientation directly